Page 14 - Unfair-To-Care-22-23-Flipbook
P. 14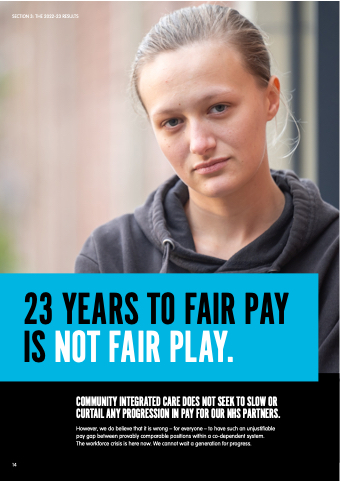 SECTION 3: THE 2022-23 RESULTS
 23 YEARS TO FAIR PAY IS NOT FAIR PLAY.
 14
COMMUNITY INTEGRATED CARE DOES NOT SEEK TO SLOW OR
CURTAIL ANY PROGRESSION IN PAY FOR OUR NHS PARTNERS.
However, we do believe that it is wrong – for everyone – to have such an unjustifiable pay gap between provably comparable positions within a co-dependent system.
The workforce crisis is here now. We cannot wait a generation for progress.